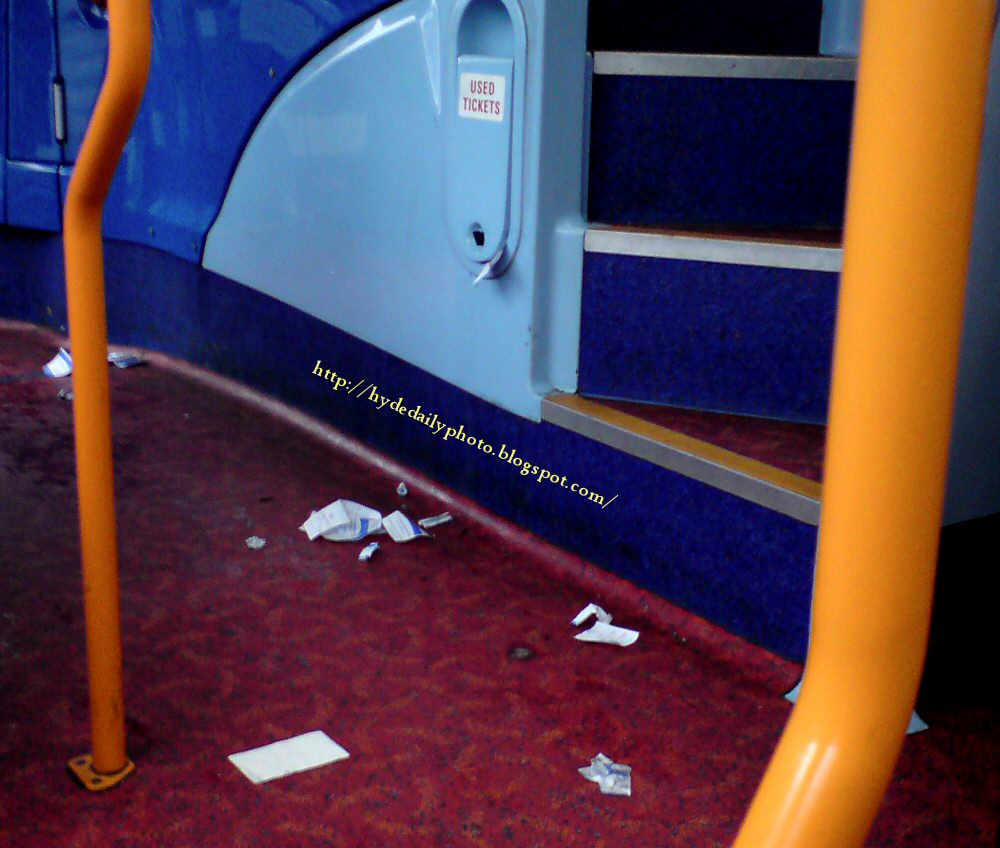 Board a bus around here and you'll be issued with a ticket, even if you have a free pass covering the journey.
At the end of the journey what do you do?
Personally I stuff them in my pocket and dispose of them when I get home.
Some folk just throw them on the floor whilst the more litter concious dispose of them in the "used tickets" bin. Unfortunately on this particular bus the catch is broken and as it goes over a bump the flap opens and delivers the contents on to the floor.