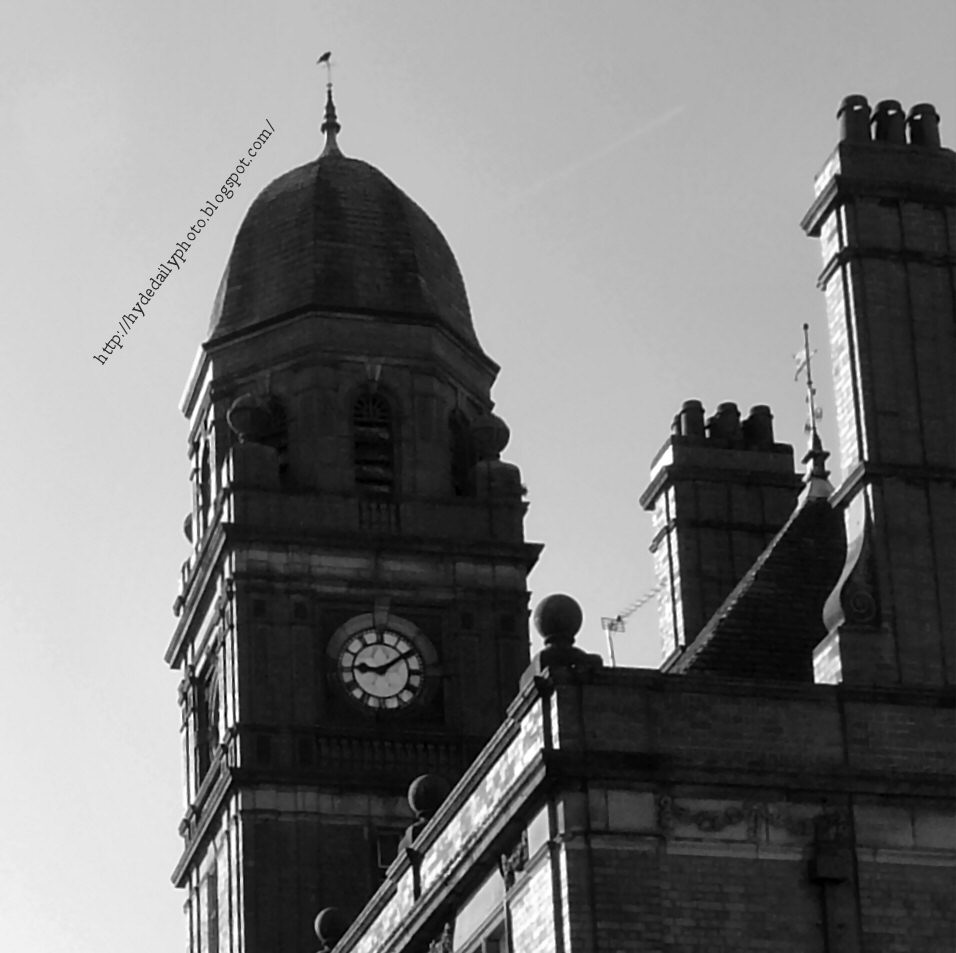 Hyde Town Hall clock at 09:09 on 09/09/09.
[click on the picture for more detail: For some reason blogger turned my picture sideways on upload - something it seems to do from time to time - I've therefore hosted the photo elsewhere, but blogger crops it above rather than re-sizes it.]
I'm not normally out and about at this hour as I can't use my travel-pass until 9.30 am weekdays. However I was up early and it was nice weather so I walked down into town and took two shots at the bewitching moment.
For a closer view of the clock see
Hyde DP Xtra
.
For a more distant shot see
Geograph
.